Mechanical Systems Technology
"Mechanical Design/ Hydraulic/ Energy Efficient Design/ Power Electronics"
Mechanical Systems encompass elemental technologies centered around mechatronics and their applications to precision systems. Examples include field view monitoring for construction equipment, hybrid excavators, precision plastic injection molding machines, and enabling technologies for the semiconductor industry.
Hybrid excavator as a mechanical system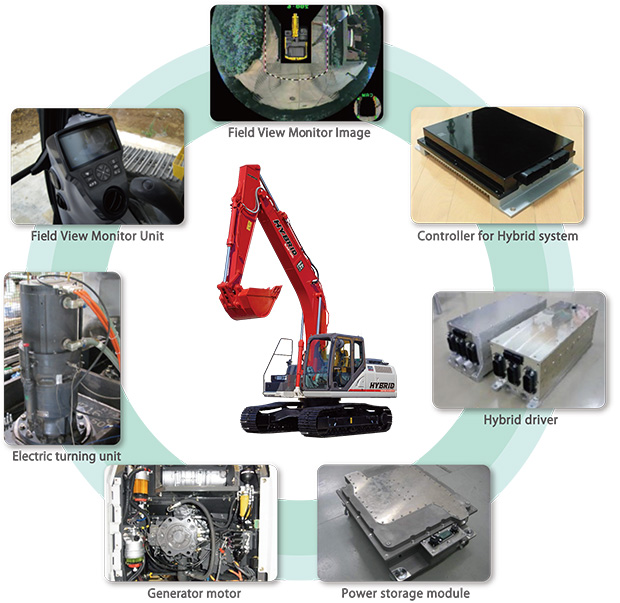 *

Field View Monitor is a trademark of Sumitomo Heavy Industries, Ltd.
Mechanical systems technologies contribute to the development of a variety excellent products