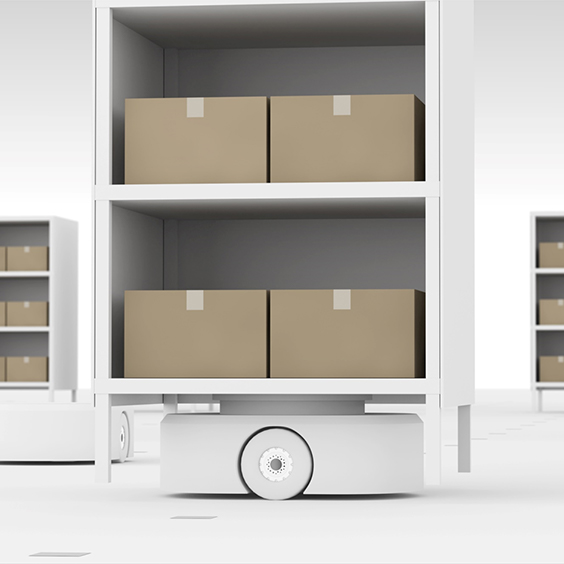 Drive solutions realizing smart AGV/AMR
Smartris is a drive solution consisting of gears, servomotor, and driver, which is ideal for driving AGV (Automatic Guided Vehicle) and AMR (Autonomous Mobile Robot). This was produced by combining the drive technology that SHI has cultivated and the servo control technology that Lafert has cultivated. This achieves the driving performance and portable performance for various types of AGV/AMR.
Click here for detailed information about Drive solutions
smartris - Drive Solution for AGV/AMR
Gear + Servo Motor + Drive : A compact, integrated, and intelligent solution of 3 key components.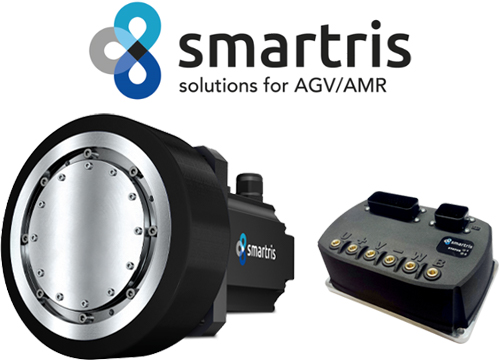 Compact size

The in-wheel structure realizes space saving for AGV/AMR. Contributes to lower floors and effective utilization of internal space.

Various payload

Multiple sizes and reduction ratios are available.
You can select the optimal product according to your AGV/AMR specifications.

High controllability

Servo control provides high efficiency and high performance.
Max speed of 2.0m/s and max acceleration of 1.0m/s2.

High safety

Cyclo principle (Altax®Neo) with great shock resistance is applied.
In addition, the safety function STO (safe torque off) is also available as an option.
For detailed information about the products please contact
Phone
Market Communication Department,
Power Transmission & Controls Group
Web
Power Transmission & Controls Group