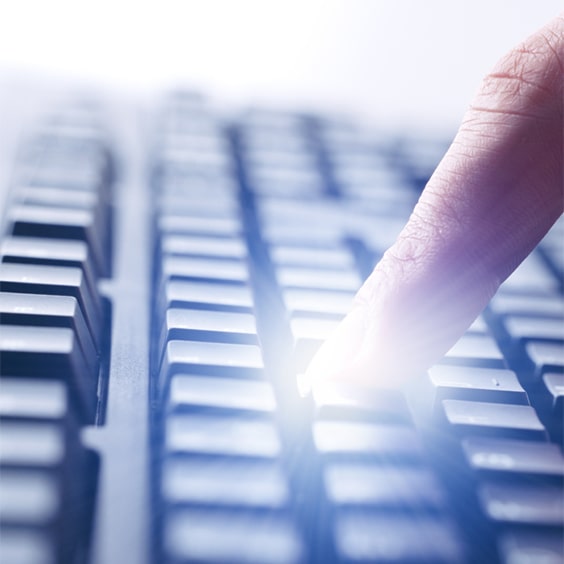 Prompt management decisions start from here.
The SHI Group provides various services consistently to help you resolve challenges in design and manufacturing operations.
Nowadays there is greater demand for rapid management, and focus is placed on how quickly we can respond to changes in the market and the diversification of customer needs.
Lightwell provides the following services consistently to resolve challenges in design and manufacturing operations, under the theme of "Convert technological information into strategy," by accumulating and utilizing the expertise it has amassed in the 40 years since its establishment.
Click here for detailed information about IT Solutions
1

3D design operations to design process reform

2

Utilization of seamless data linkage from design to manufacturing

3

Product-making information reform through integrated bill of materials management

4

Optimization of production lines through virtual production line simulation

5

Achieving the optimized production plan by TOC - Visualizing the production sites
Examples of solutions provided by Lightwell in the customer's business process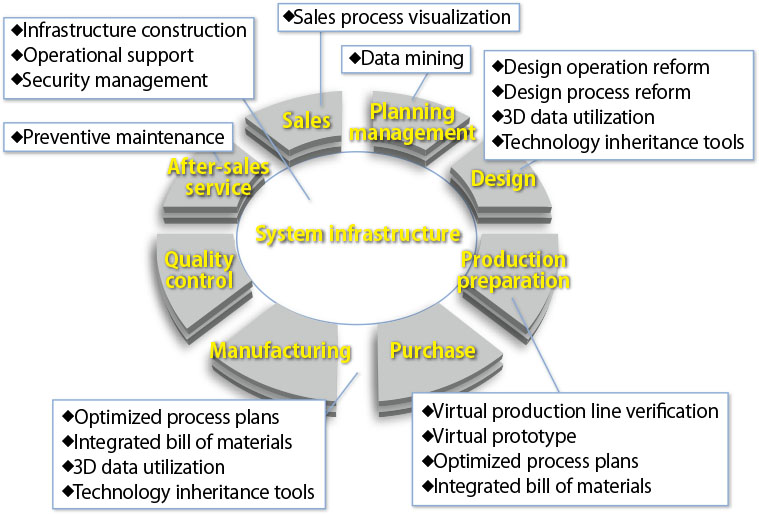 3D Design Operations/Design Process Reform
Reform in the design process is possible through the effective use of 3D CAD. It enables efficient concurrent design through consistent data management from planning to design/manufacturing.
Sharing accurate design information from the design department to the manufacturing department makes it possible to improve design quality, prevent reverse process in manufacturing, and ensure setup in the subsequent processes, and the start of operations as planned.
Lightwell's APS solutions for visualization to provide the optimized production plan by TOC.
Production Line Simulator
With the focus on human activities, it provides efficient process design and multifaceted evaluation and verification in the virtual line.
Development of Electronic Production Process Inspection Records
The inspection system with tablet terminals is utilized to develop electronic data of production process quality inspections, and it helps to achieve more efficient business operations, more uniform standards, and better virtualization.
For detailed information about the products please contact