Precision Positioning Equipment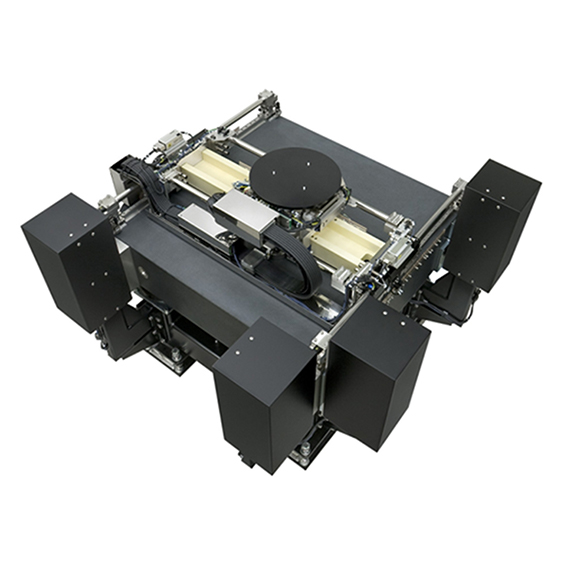 XY stage leads nanotechnology
The XY stage used to perform precise positioning of equipment for the manufacture of FPDs and semiconductors has been utilized. The mechanical structural technologies, as well as proprietary control technologies nurtured as a general machinery manufacturer are used to achieve the highly accurate positioning on a nanometer scale.
Click here for detailed information about Precision Positioning Equipment
SA/SL series compact surface stage

1

High speed stability and positioning precision is achieved through the use of an H-type structure with a low center of gravity.

2

Utilizing mounted components as optional parts makes it possible to respond to a variety of our customers' requirements.

3

The reaction force processing mechanism achieves a high precision drive during high speed acceleration and deceleration (1m/s, 1G).
XY stage for semiconductor and printed circuit board exposure and high precision inspection equipment.
TL series stack-type linear guide stage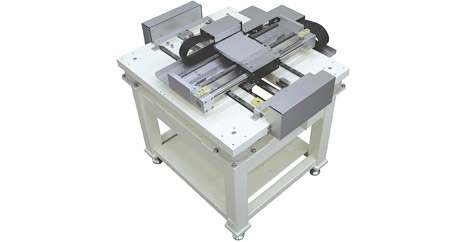 1

A stage featuring high precision and throughput is provided at a low cost.

2

A high throughput is achieved by a linear motor driven stage.

3

Highly precise positioning is achieved with the use of a unique reaction force processing mechanism.
XY stage for semiconductor and printed circuit board inspection and processing equipment.
For detailed information about the products please contact
Phone
Sales Department, Mechatronics Div.
Web
Mechatronics division