Surface Grinding Machines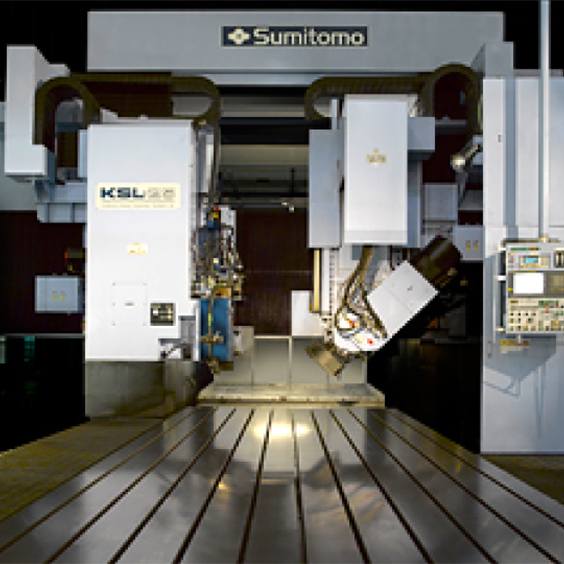 By carrying on the craftsmanship of artisans "Scraping," we continue to provide grinding machines that achieve both the precision grinding process and high productivity.
Scraping is the traditional technology that supports the world of ultra-precision. This skill of craftsmen, who have the heart of an artisan, represents half a century of manufacturing surface grinding machines at Sumitomo Heavy Industries Finetech, Ltd. of the SHI Group. The SHI Group is a major manufacturer of large scale surface grinding machines and has been making a large number of deliveries to machine tool manufacturers, liquid crystal semiconductor equipment manufacturers, the automobile industry as well as the die industry, receiving highly positive evaluations. The SHI Group will continue to provide products that respond to the needs of our customers, which are expected to keep on diversifying in the future.
Click here for detailed information about Surface Grinding Machines
CNC Double Column Type - KSL Series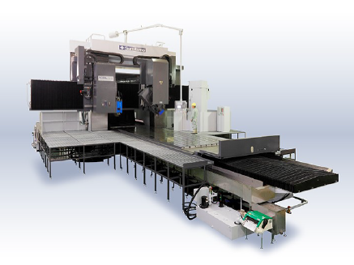 These grinding machines are capable of efficiently and highly precisely grinding guideways in machine tools and industrial machinery, as well as flat surfaces of components in precision machinery in general, as they are equipped with both the horizontal axis grinding stone and the revolving grinding stone. Unmanned operation is also possible by adding on a pallet changer (APC) and automatic grinding stone changer (AWC).
CNC Double Column Type - KSL-F Series (Crossrail Fixed Type)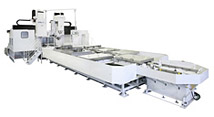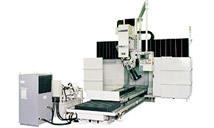 These are compact double column type surface grinding machines that were completed through the power drawn from our extensive track record and the latest electronics technologies. These are best suited for grinding large scale dies, large size plates, ceramics, surface plates and broad workpieces.
CNC Precision Surface Grinding Machines - KSH Series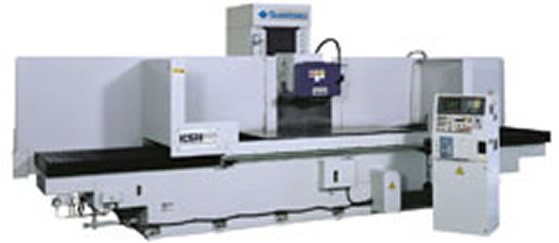 An interactive input system is a standard feature, which makes it possible to grind surfaces on dies and various tools, as well as components of general precision machinery in a highly precise and efficient manner.
Vertical Spindle Rotary Surface Grinding Machine - SVR Series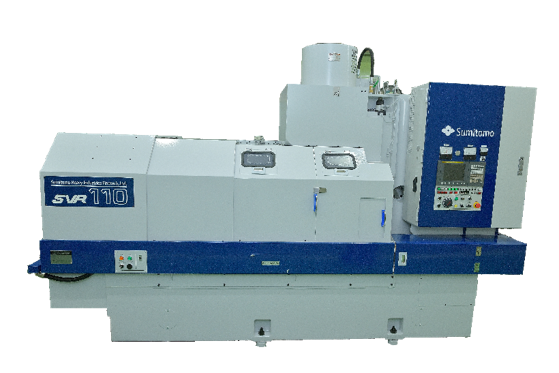 A range of surface grinding, ranging from heavy grinding to precision grinding, can be performed efficiently through automatic cycle operations. Grinding of a wide range of materials, ranging from metal to ceramics or glass, etc. is possible by selecting suitable grinding stones.
Vertical Spindle Rotary Surface Grinding Machine - SPG Series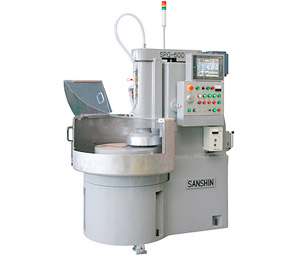 The vertical spindle rotary surface grinding machine that features a unique table fixed mechanism that makes it possible to perform ultra-precision grinding of components made of various materials, including such brittle materials as optical glass, ceramics, ferrites and others.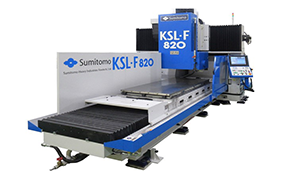 CNC Double Column Surface Grinding Machines (Crossrail Fixed Type) KSL-F8 Series
A new series with the table width of 800mm has been added. Surface grinding machine that is the embodiment of compactness and user friendliness.
For detailed information about the products please contact
Phone
Sales Department, Sumitomo Heavy Industries Finetech, Ltd.
Web
Sumitomo Heavy Industries Finetech, Ltd.