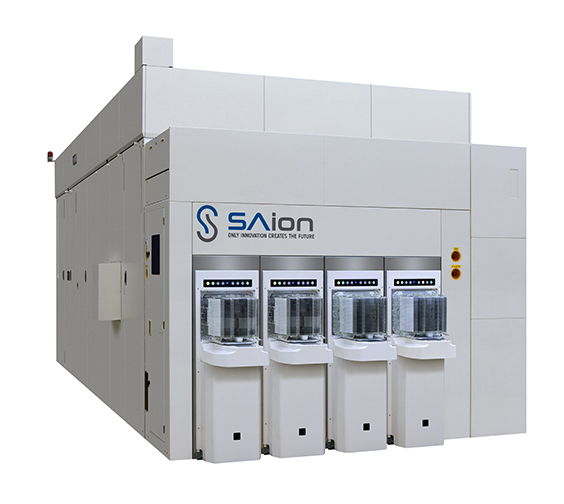 All-in-One Ion Implanter
Saion
The latest model, utilizing a brand-new concept and enabling a wide range of implantations covering high current and medium current.
Click here for detailed information about Ion Implanters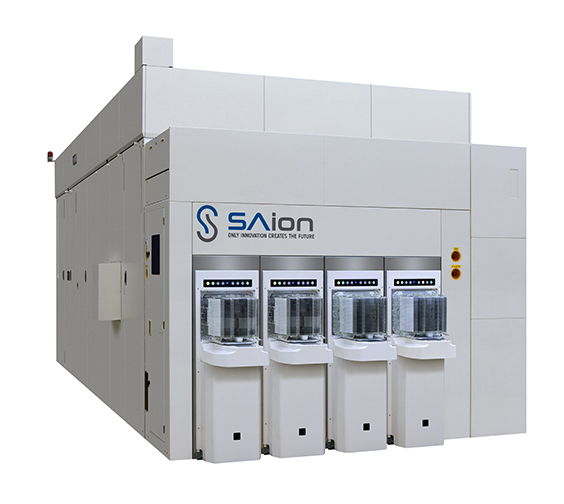 Support for 200-mm wafers as well as 300-mm wafers, which is expandable to 450-mm wafers
Framework that integrates high-current (HC) and medium-current (MC) ion implanters
Energy range: Min. 0.2 keV / Max. 630 keV
High performance of the implanter main body achieved by a high current value and wide energy range
New value brought about by inter-model compatibility, including improved flexibility and effective implanter usage rate among models for production and reduced man-hours for mastering
Improved productivity and reduced fine particles as a result of adopting a new transfer system
Improved speed and quality of beam angle measurement as a result of adopting a new angle measuring system
The beam angle in the same plane as the wafer can be measured
Standardized RF shower system
Minimized metal contamination
Favorable uniformity with symmetric scanning
Energy-saving performance of the electrostatic equipment unit
Installation of the MIND system
For detailed information about the products please contact
Phone
Sumitomo Heavy Industries Ion Technology Co., Ltd.
Web
Sumitomo Heavy Industries Ion Technology Co., Ltd.