Dust Collectors
New Pulse-type Bag Filter Eco PulserTM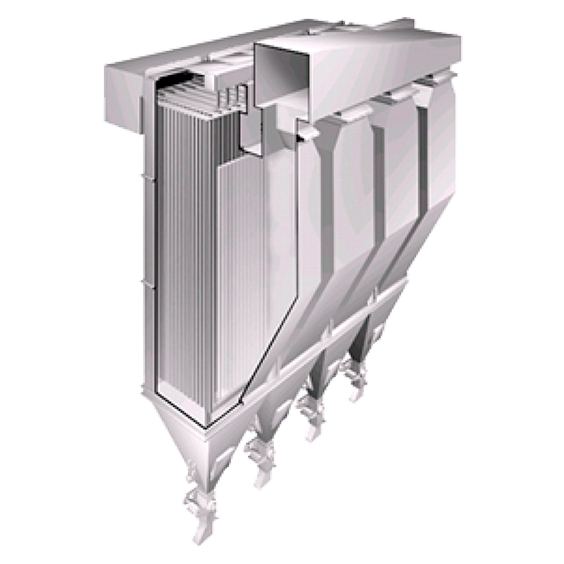 Won the Industrial Science and Technology Policy and Environment Bureau Director-General's Awards from the Ministry of Economy, Trade and Industry (METI)
Optimized dust collecting technology and high performance brush off mechanism combine to create space saving bag filter!
The environmental strategies implemented by businesses are emphasized more and more these days, as environmental problems attract attention. Bag filters, which comprise one of the strategies, have an issue of requiring a large space for installation, and space saving has been a requirement that has been on the agenda from the viewpoint of using premises effectively.
Our Eco Pulser® , which is a new pulse-type bag filter, can respond to such needs.
Click here for detailed information about Dust Collectors
1

Space saving

The adoption of a high-speed filtration and long length filtering cloth achieved space saving of more than 20% in comparison with existing models.

2

Facility costs reduced

A reduction in the manufacturing weight and the construction work required for installation has been achieved by saving space. Furthermore, a reduction of the total load leads to a reduction in the construction costs for the foundation work.

3

Running costs reduced

Operation with lower pressure losses than previous models is possible, leading to energy savings and a reduction in carbon dioxide emissions (compared with our products).
Furthermore, a reduction in the number of parts and components, such as the filtering cloth, leads to a reduced number of replacement parts and therefore the costs involved in work for exchanging parts and components are reduced.

4

Optimized designs

Optimized designs suited to various design conditions and constraints are proposed based on a high level of technologies backed by the experiences of numerous deliveries, data collected from best test machines in Japan and fluid analysis technologies.

5

Notes on dust collectors

A dust collector is equipment for separating harmful particulate substances, such as soot and dust, from the smoke discharged from waste material incinerators and steel manufacturing plants, making it an essential facility for continuing industrial activities. The history of the dust collector has progressed since the industrial revolution in the 18th century and evolved with industries, resulting in inventions with a variety of methods, including gravitational dust collection, diaphragmatic dust collection, electrostatic precipitator, filter dust collection, etc.

Filter dust collectors have a mechanism for capturing waste with a bag and separating it from the air. The electrostatic precipitators, which had been the principal device in use for waste material incinerators in the past, have been replaced with filter dust collectors since about 1986, due to the efficient separation and removal capabilities for dioxins that are included in exhaust gases.

The features of filter dust collectors include a wide range of applications for separating and removing particulate substances, as well as a high dust collecting rate. There are also an increasing number of cases where filter dust collectors are replacing electrostatic precipitators, which were used not only with waste material incinerators but also with steel and iron manufacturing facilities, as well as boilers and electric power generating facilities, as they become due for replacement. Nihon Spindle Manufacturing Co., Ltd., has captured a large share of the large scale dust collector market in Japan and they have also advanced into the Chinese market in recent years.
Nihon Spindle Manufacturing Co., Ltd., has captured a large share of the large-scale dust collector market in Japan.

The new type of pulse dust collector (Eco Pulser ®) was developed through repeated empirical testing by using large-scale test facilities in order to respond to a variety of needs for filter dust collectors in various industries, and it is rated very highly by customers. The pursuit of technical excellence, as well as development and improvement activities, will continue to contribute toward "improving the global environment."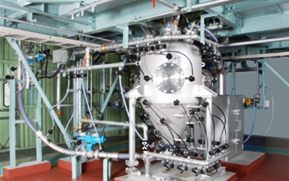 Gas transport system
Various particulates are transported through the air in high concentrations at low speeds. A booster installed on the transport tube achieves stable transport over long distances.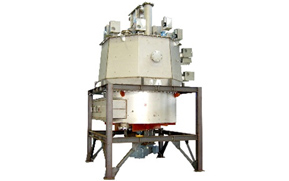 Microwave dioxin detoxification equipment
This energy saving type equipment is the world's first dioxin separator that uses microwave irradiation and features high decomposition rates.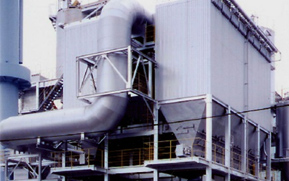 High performance bag filter
The system works primarily with the bag filter, which removes dust and various harmful substances, such as dioxins.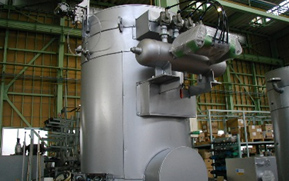 High temperature bag filter
This bag filter is capable of handling collection of different types of dust, gas components and purposes that could not be covered by conventional bag filters and is able to collect dust under temperature conditions that are suitable for intended purposes.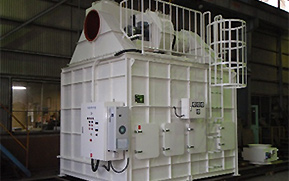 Various dust collectors
Supports optimized designs for upgrades, repairs, modifications and other purposes, for a variety of dust collectors, ranging from compact types to medium size types.
For detailed information about the products please contact
Web
Nihon Spindle Manufacturing Co., Ltd.