Baghouses, Dry Sorbent Injection and Activated Carbon Injection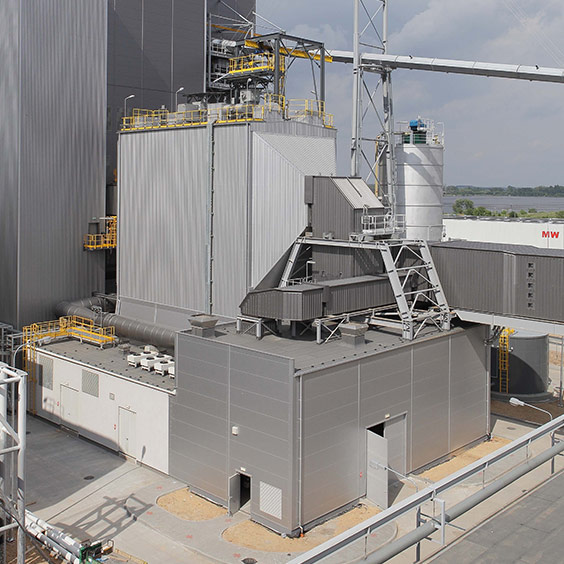 Meeting today's environmental challenges
We offer comprehensive solutions to help new and existing facilities adapt to stricter emissions limits. Depending on the fuel used, different flue gas cleaning strategies will be applied. Due to the extensive experience in combustion processes, our team of experts can select the optimal flue gas cleaning concept, taking advantage of the synergies between the boiler and the flue gas cleaning installation.
Baghouses, also known as fabric filters or bag filters, are recommended to reduce dust emissions, especially to capture fine dust particles like PM2.5 and PM10. Dry Sorbent Injection (DSI) and Activated Carbon Injection (ACI) are abatement methods based on dry sorbents injected directly into the flue gas duct to reduce acid gases, mercury and PCDD/PCDFs (dioxins and furans) emissions. Baghouses with DSI and ACI gives customers best operating performance.
Click here for detailed information about Baghouses, Dry Sorbent Injection and Activated Carbon Injection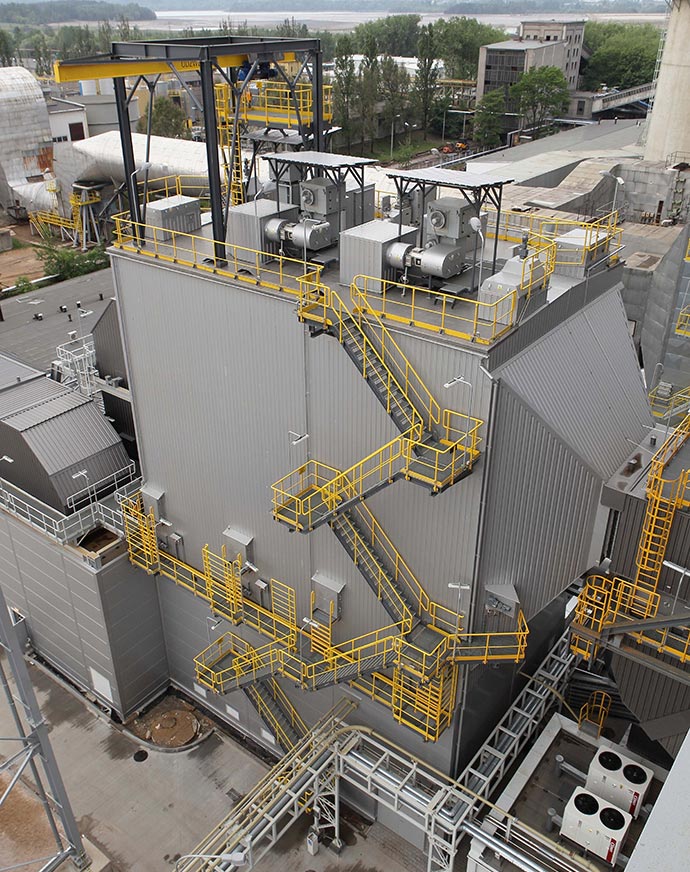 1

Simple, low CAPEX system to control acid gases and mercury

In DSI and ACI methods, the dry absorbent materials capture pollutants in the flue gas duct. The reacted sorbents are then removed through dedusting equipment such as electrostatic precipitators or bag filters. This is a simple method that enables plants to meet emission requirements for acid gases and mercury at a low investment cost.

2

Injection Location as Key Performance Parameter

Our experts determine the optimal sorbent injection location to minimize sorbent consumption while guaranteeing the emission limits are met. The evaluation is made for each site, based on the long experience and CFD calculations.

3

Particulate matter under control

Baghouse or Fabric Filter reduces dust emissions, especially to capture fine particles such as PM2.5 and PM10. The main features of our baghouse design:

Separation efficiency > 99.99%;
Small footprint area due to the possibility of using long bags (up to 10 m);
Low and medium pressure air pulse cleaning system of the filter surface for increased bag lifetime;
Air distribution manifolds with variable nozzles sizes for evenly cleaning of all bags.

4

Benefits for combining DSI/ACI system and Baghouse

Lower sorbent consumption can be achieved by combining DSI-ACI systems with Baghouse. Sorbents injected before the baghouse mix with fly ash and settle on the filter bags, creating a dust layer and significantly extending the contact between the pollutants and the sorbent. Operating costs can be reduced by adding a recirculation system. Our experience with this combination provides the best operating cost for its customers.
For detailed information about the products please contact