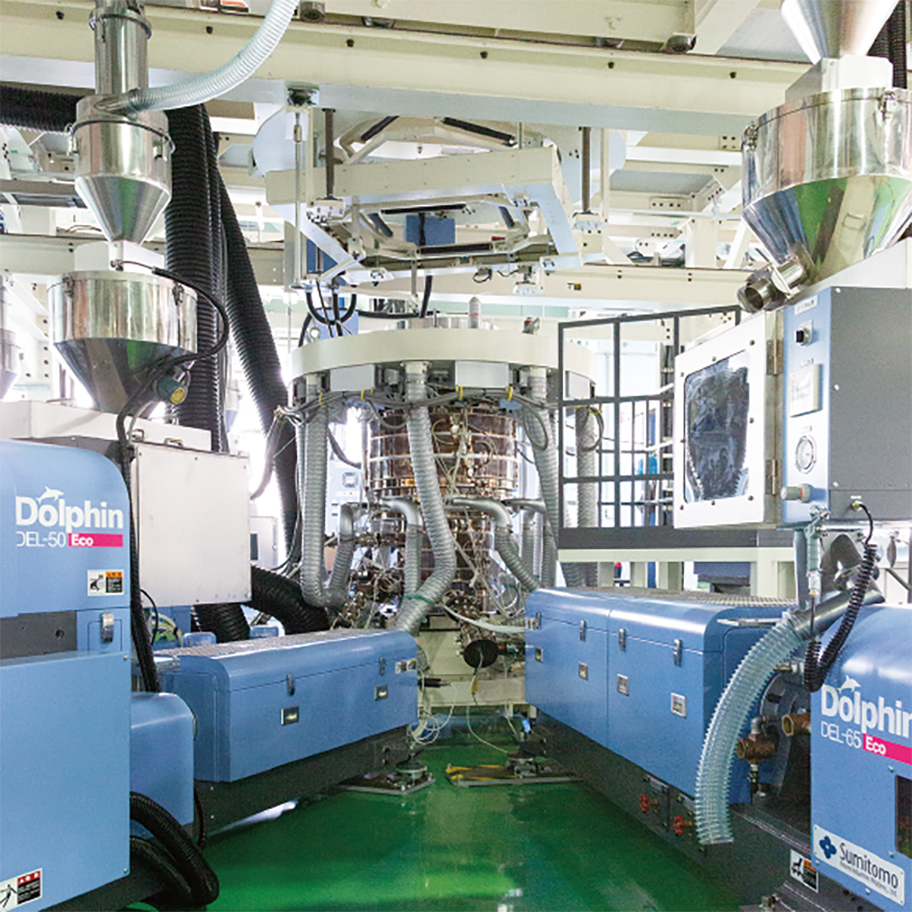 Located on the grounds of our head office plant in Yokohama, the MTEC technical center has a full production system for making multi-layer blown film and test line for extrusion coating, cast film and sheet that customers can use for product development, trial production and most any other needs imaginable. For more information or to reserve time on any of the lines, call or email Sumitomo from the "Inquiries" page.
▌ Multi-layer Blown Film Test Line
The system can be used to test-produce blown film of up to 5-layer.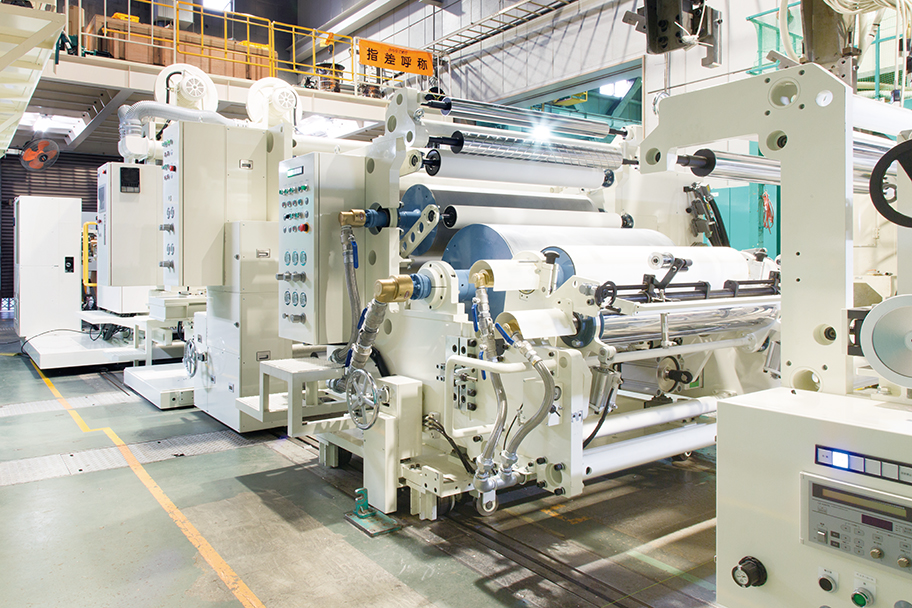 ▌ Extrusion Coating/Cast/Sheet Test Line
Equipped with the automatic thickness control T-die, Smart Flipper, this test line is capable of making products with up to 3-kind 5-layer and a maximum roll width of 1,250 mm.

>>Extrusion Coating/Cast/Sheet Test Line PV