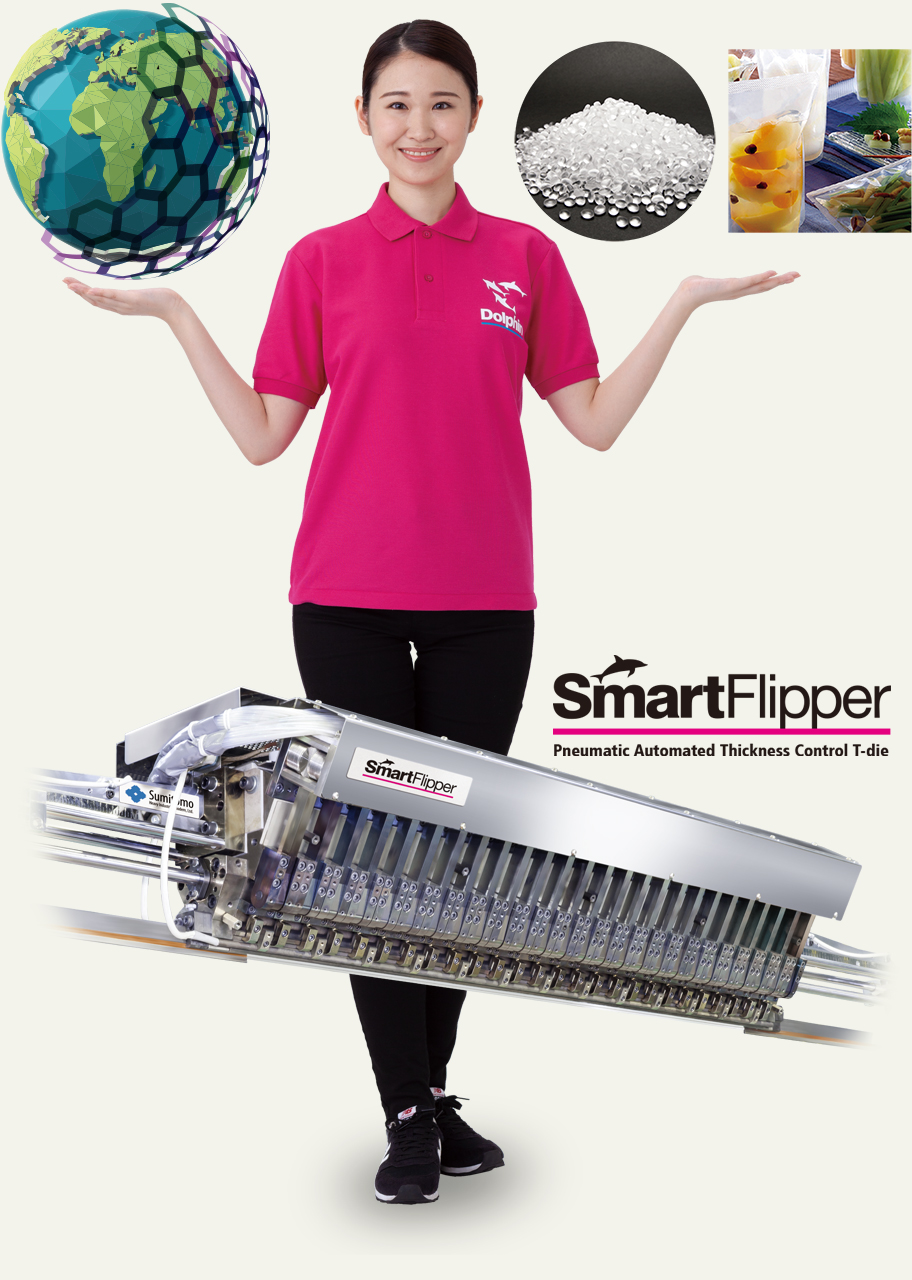 ▌ Giving a Shape to "Japan Quality" that Users Can Measure
At Sumitomo, proprietary technologies and innovative engineering underscore the machinery and equipment we make and deliver to users around the world.
Our plastic manufacturing machine system are renowned for its "Japan Quality", as they provide the highest quality, precision and productivity.
▌ Reduced Plastic Consumption
The systems made by Sumitomo greatly reduce plastic consumption with advanced technologies for controlling film thickness, speedy starts to production and fully automatic production using feedback control.
>>"Smart Flipper" Automated Thickness Control T-die
▌ Reduced Food Loss
The engineered films these systems make help reduce food loss by making it possible to store foods for long periods of time.
▌ Sumitomo is a Member of CLOMA
Sumitomo is a member of the Japan Clean Ocean Material Alliance (CLOMA) that promotes solutions to the problem of marine plastics all around the world.