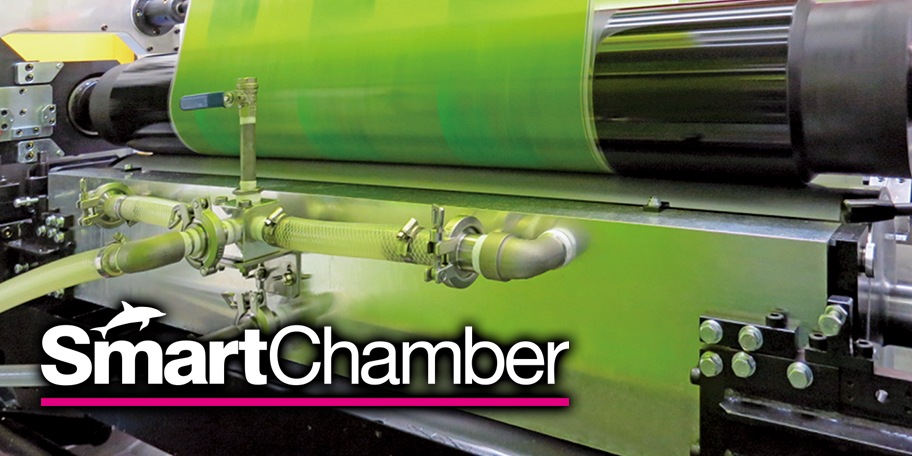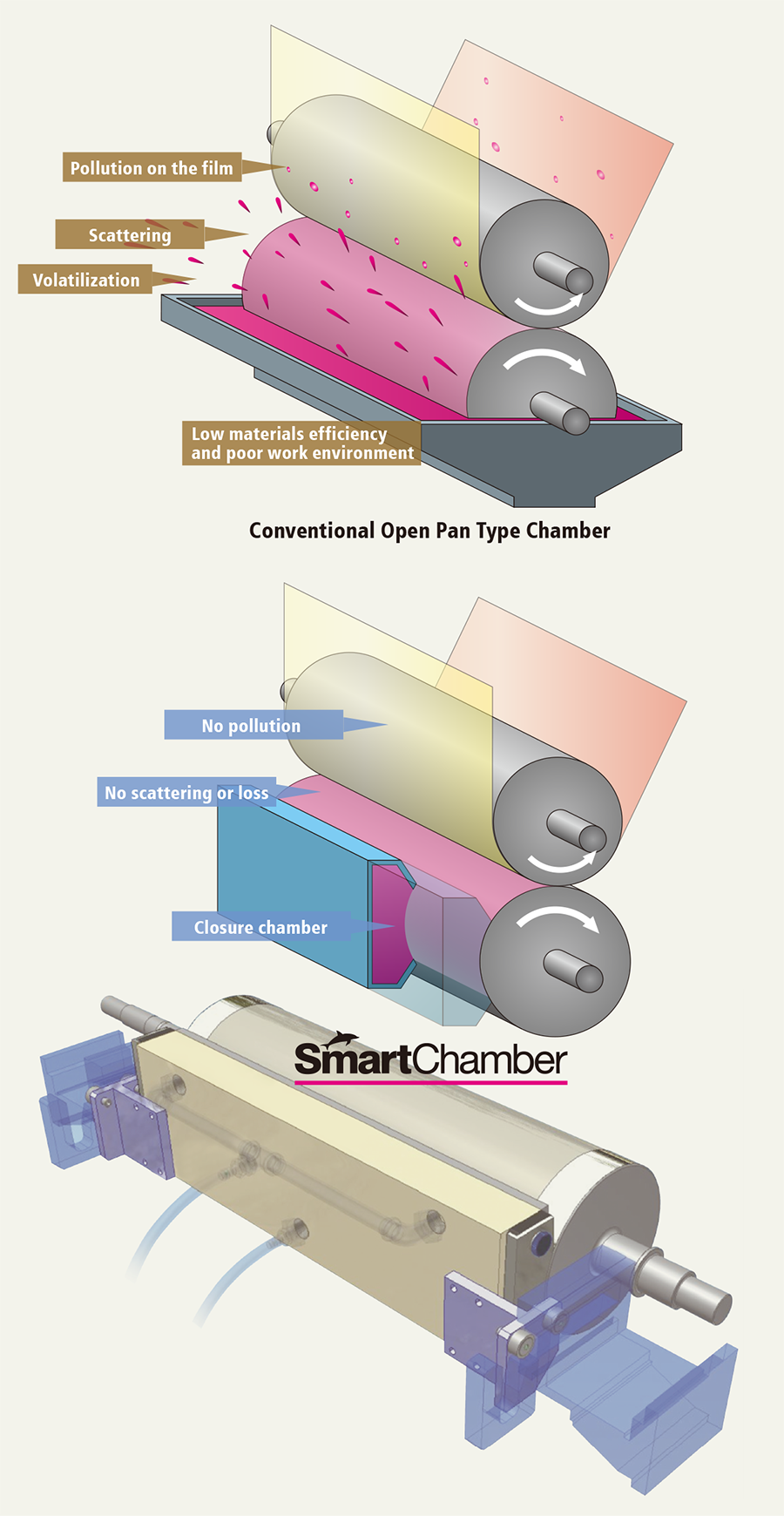 Because the gravure coating unit is completely enclosed, the Smart Chamber does not see the splattered adhesives or volatile solvents common to conventional pan or open type unit. It also prevents quality inconsistencies caused by adhesive loss and thickness changes, and keeps the surrounding area clean.
▌ Stable High-speed Coating
Coating is smoothly and stably performed across all speeds from low to high. Capable of a top speed of 400 m/min, this gravure coating process supports laminate production that is driven by high efficiency and high speed demands from the marketplace.
▌ Minimal User Intervention Required
Not only is it unnecessary to clean up splattered adhesive but the auto cleaning feature greatly reduces maintenance work. Moreover, because materials can be quickly changed in and out, the unit is perfect for manufacturers who make a wide variety of products in small lots.
▌ Added Benefit of Longer-lasting Equipment
Smart Chamber effectively extends the expected service-life of roll surfaces and doctor blades by 30%. It also allows users to space their maintenance cycles much farther apart than what they are used to.

>>SmartChamber PV