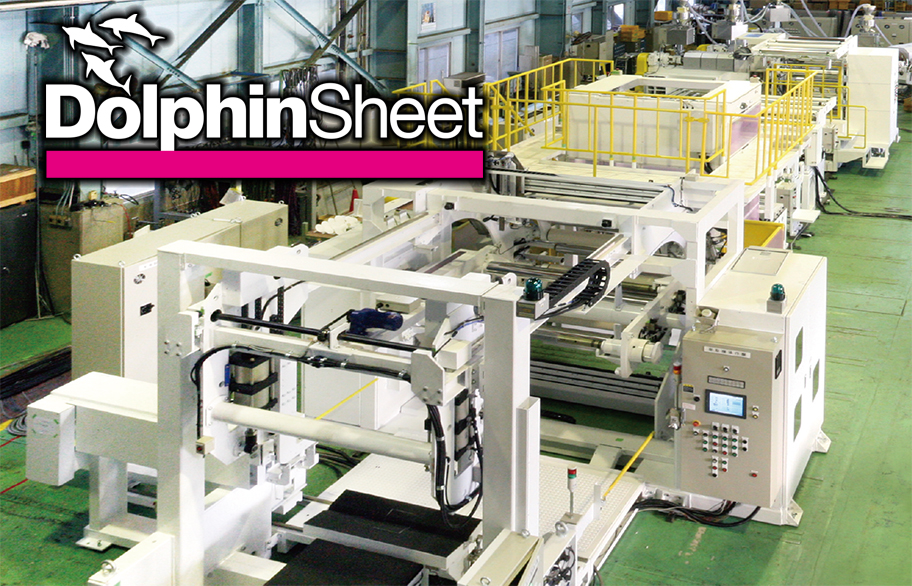 This line forms sheets 0.1 mm thick or more. It can be used for a wide range of applications from food containers to sealed sheet for medical supplies, optical devices and hi-tech products.
▌ Horizontal Sheet Line
This line is used to produce base material for vacuum forming. With thin sheets, an optional air knife makes forming easier. Both sides of the produced sheet are perfectly cooled, thus avoiding unexpected trouble in thermoset compression forming and vacuum forming.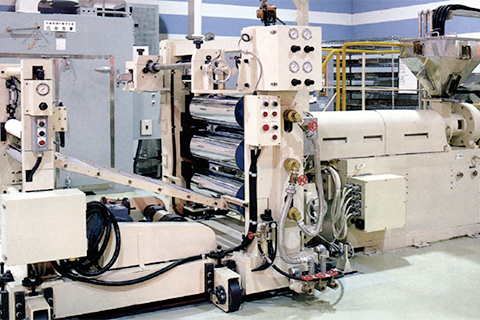 ▌ Vertical Sheet Line
This 3-roll vertical sheet line is ideal for forming thick sheet. The three smoothly turning cooling rolls evenly cool the top and bottom sides of the sheet to prevent inconsistencies and ensure high quality.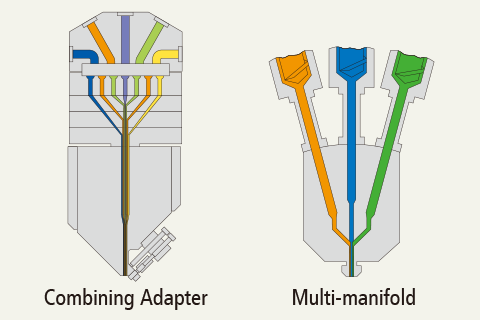 ▌ Co-extrusion Sheet Production System
By co-extruding materials of differing characteristics, this system can produce higher quality, multi-functional sheet. The lineup features multi-manifold models suited for large lot production and combining adapter models that facilitate changes to layering sequence and thickness ratio between layers.