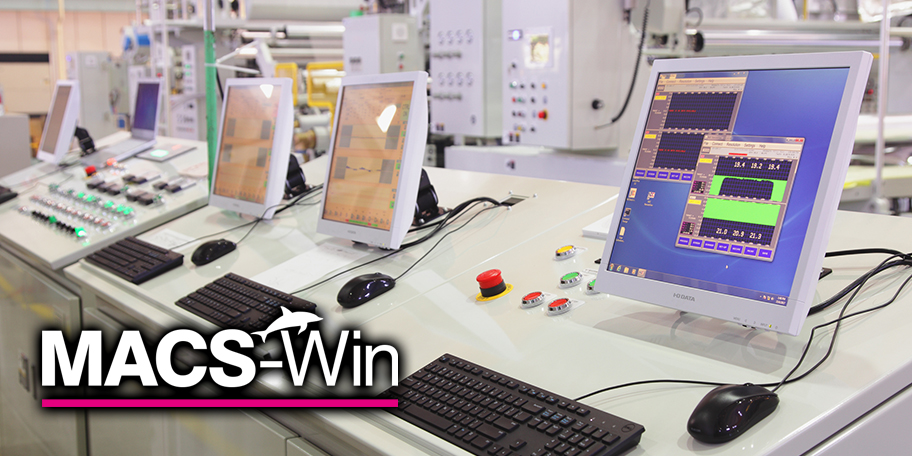 With Windows for the OS, a general-purpose sequencer adopted for the control unit and software developed in-house by Sumitomo, this control system gives users top-rate visibility and operability. Screw rotating speed is automatically controlled via extrusion characteristics settings to follow line speed, thus keeping thickness accuracy stable and controlling output rate to improve product quality.
Moreover, losses are reduced and production management controls are enhanced to whole another level via a host of features such as instant data processing for projecting measurements on graphs in real-time, a large recipe memory, shorter changeover owing to accurate reproduction, color indications for trouble items, data printing at set times or on the spot, data backup and more. And, memory capacity can be increased as needed.
▌ Example Functions
●Setting and viewing of operating conditions
●Saving and calling of extrusion characteristics data
●Computing of screw rotations
●Scheduled warm-ups
●Alarm displays
●Saving, calling and adding of recipes
●Print setup
●Trend graph display and auto saving
●Instant data saving
Windows is registered trademarks of Microsoft Corporation of the USA.