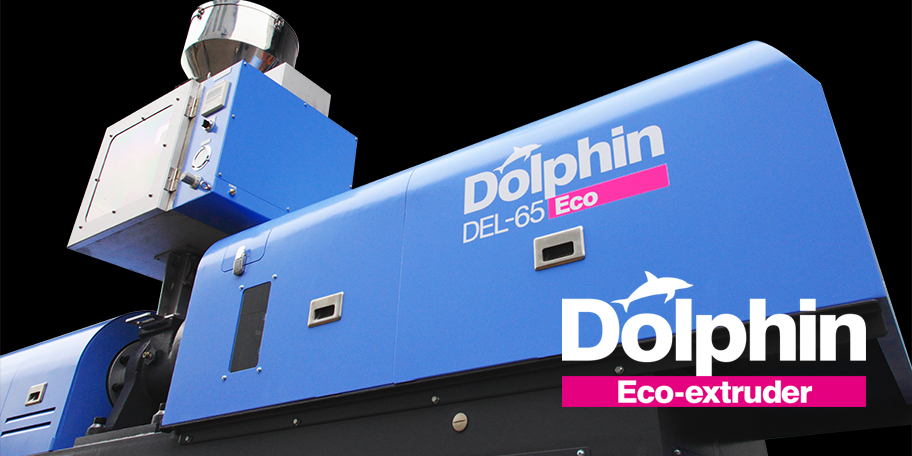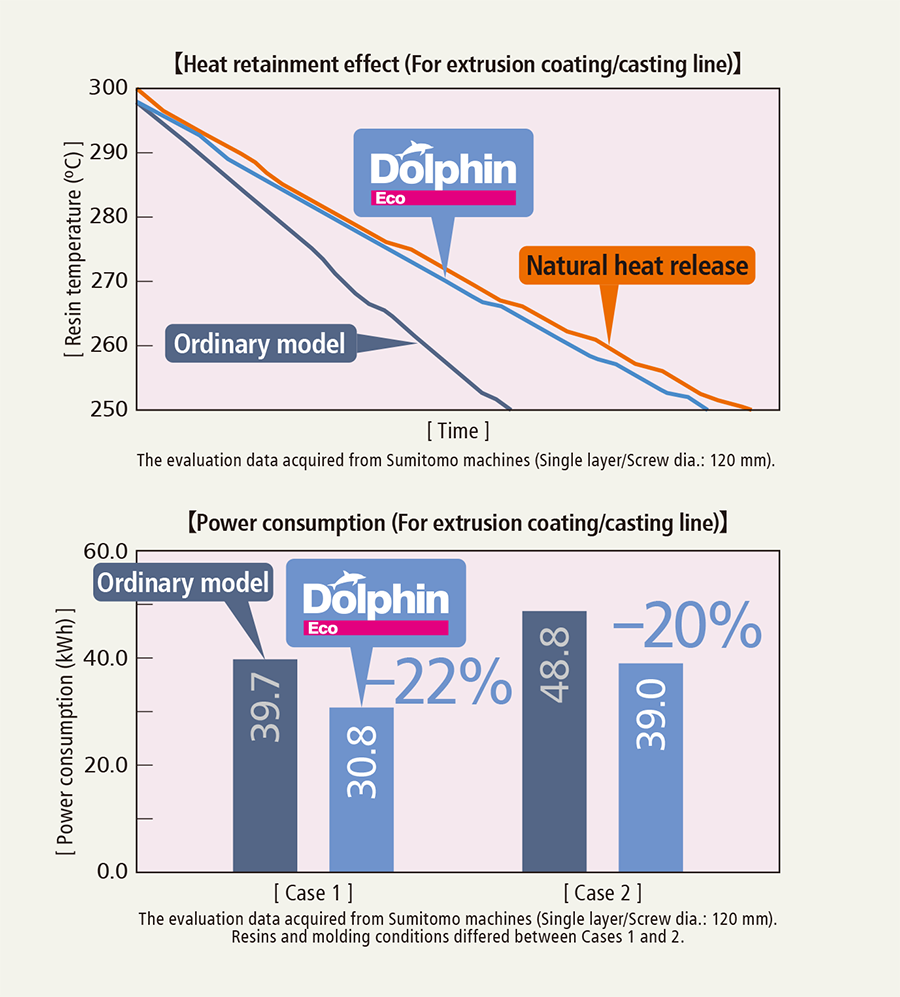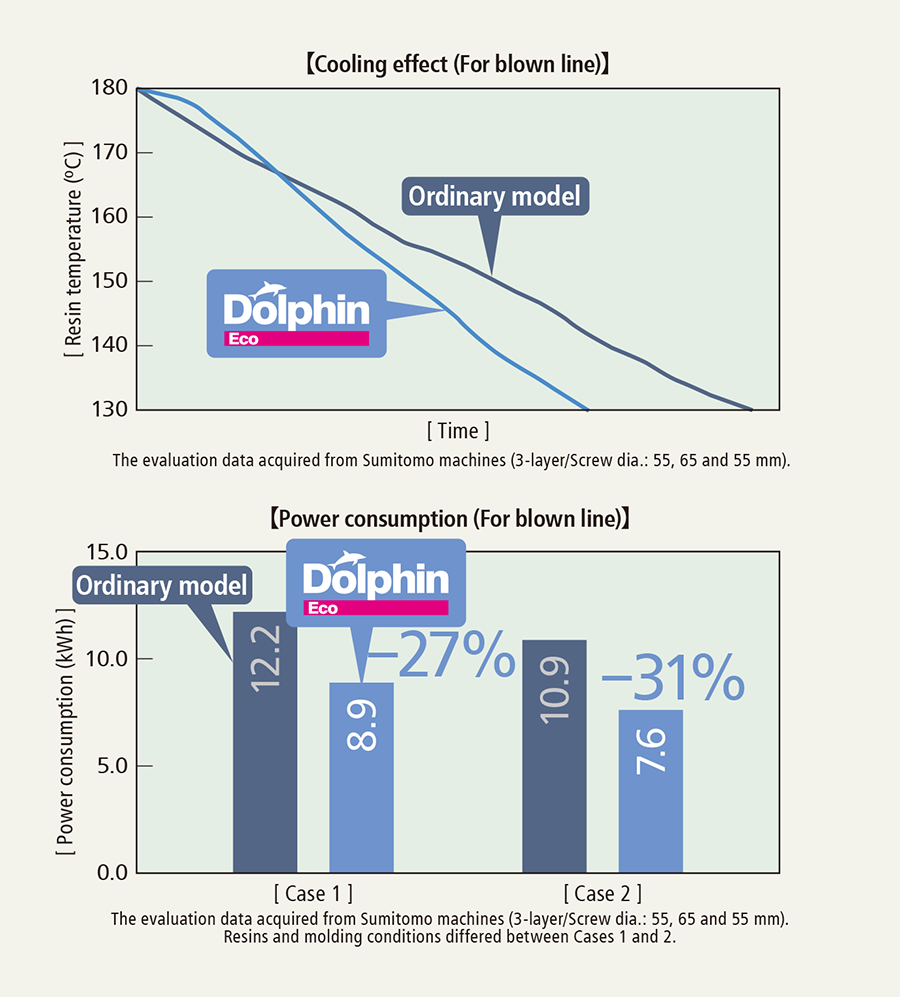 Thermal insulation in the Energy-saving Extruders minimize heat loss lowering the power consumption to maintain resin temperature and air conditioning requirement.
Therefore contributes to energy cost saving for a more efficient extrusion coating and blown film production. It also has better cooling efficiency compare to normal extruder when the power is off.
▌ Wide lineup
Our new lineup features 16 machines with outputs from 40 to 1,040 kg/h.
Type E

Output: LDPE MFR=7

Model
Output (kg/h)
E-40
40
E-50
70
E-55
110
E-65
130
E-75
210
E-90
310
E-115
500
E-135
730
Type DEL

Output: LLDPE MFR=1

Model
Output (kg/h)
DEL-40
75
DEL-50
130
DEL-55
190
DEL-65
230
DEL-75
330
DEL-90
510
DEL-115
770
DEL-135
1,040