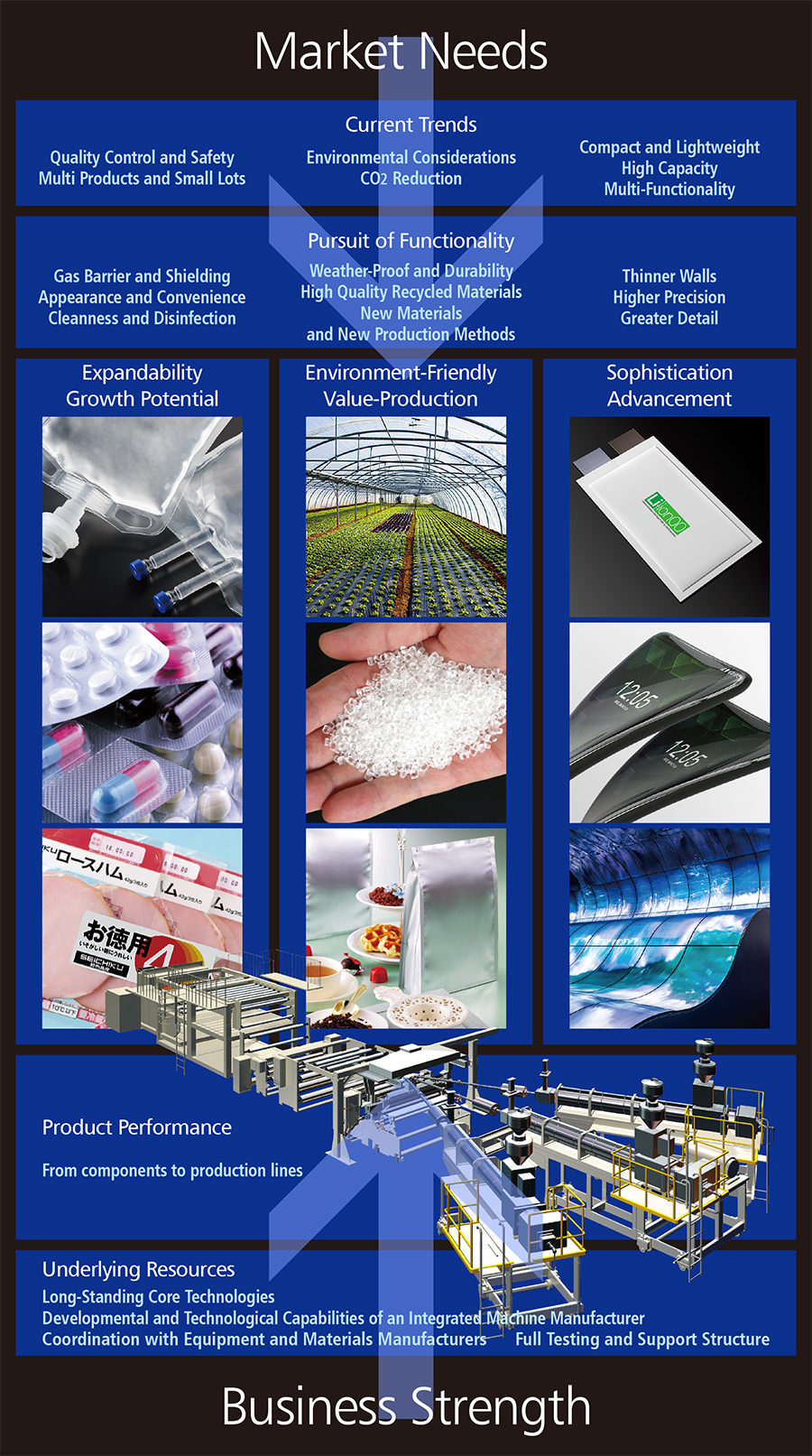 ▌ Business Philosophy
Build partnerships with users allowing mutual creation and process by matching film/sheet production systems developed with advanced technologies and high productivity capabilities to meet social and market needs.
▌ Corporate Strength Making Your New Needs Possible
Nearly 70 years of history narrated by the development and engineering feats, and manufacturing and support systems of a general heavy machinery manufacturer paint a pretty prestigious background. That is the market-minded corporate environment Sumitomo's film and sheet production systems hail from.
With our innovative solutions, we continue to provide customers with the means for meeting the ever-changing needs for products that serve every field of human endeavor from packaging for food, consumer products and advanced medical instruments to the high functional films indispensable to IT and environmental applications.