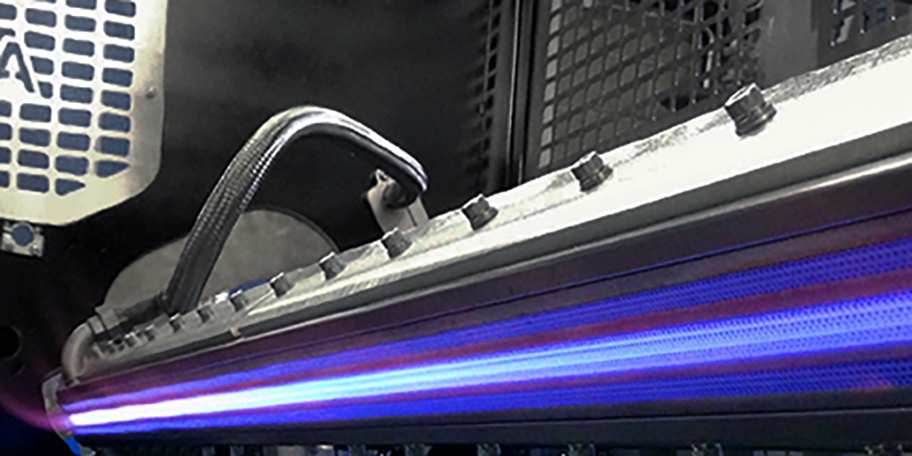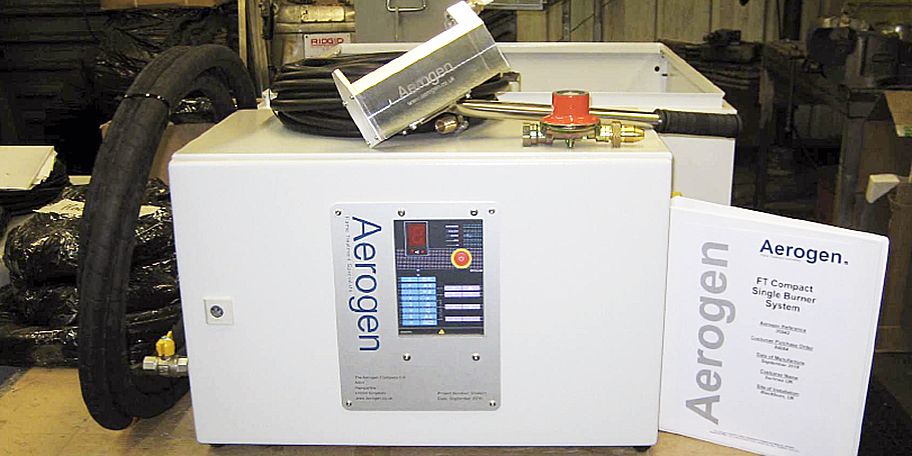 Flame treatment processor for test molding (Can be rented)
Aerogen's flame treatment processor improves the surface and adhesive strength of laminated products in converting operations with a laminator. It is widely adopted in fields outside of converting as well to make plastic molded parts for the automotive industry, hydrophilic and adhesive metal products for the sheet metal industry and more.
Sumitomo Heavy Industries Modern is Aerogen's exclusive dealer of their flame treatment processors in Japan.

>>Flame treatment processor (for automobile parts) PV

>>Aerogen Company and Products Guide (PDF)