This line casts film 0.1 mm thick or less. Designed and built for high precision and high speed, it gives operators an effective means for producing high quality film products.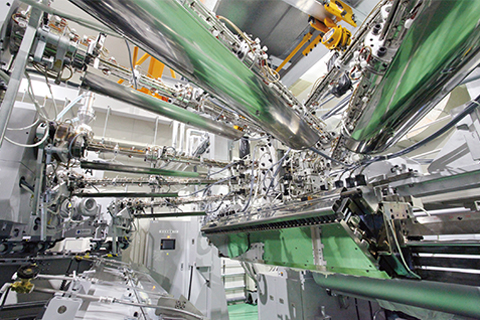 ▌ Flat Film Line
This line produces film for a wide range of applications including raw-film for lamination, stretched film, food packaging and sanitary film. We also offer an array of options like β-ray thickness gauge, defect detector, trimming recycling unit and much more.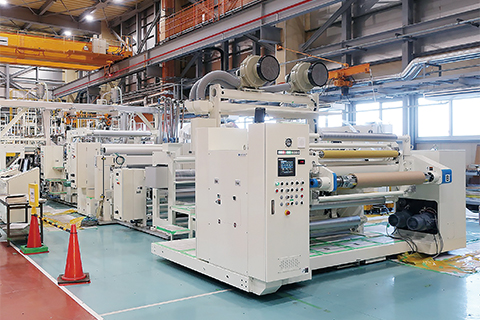 ▌ Embossed Film Line
This line produces embossed films used for special packaging and sanitary medical products such as bed liners, disposable diapers and disposable gloves. The screws, cylinders, dies and other components are specially designed to resist wear caused by additives.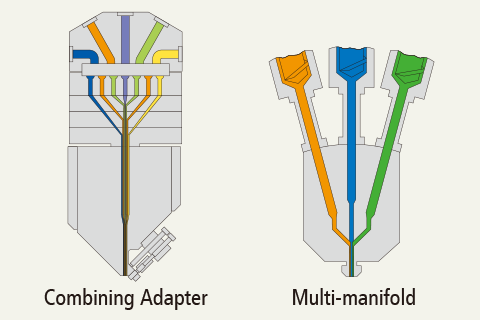 ▌ Co-extrusion Film Production System
This system co-extrudes materials of different characteristics to produce higher quality, multi-functional film. The lineup features multi-manifold T-dies suited for large lot production, as well as single layer T-dies using feed block and combining adapter that facilitate changes to layering sequence and thickness ratio between layers.