This line casts film 0.1 mm thick or less. Designed and built for high precision and high speed, it gives operators an effective means for producing high quality film products.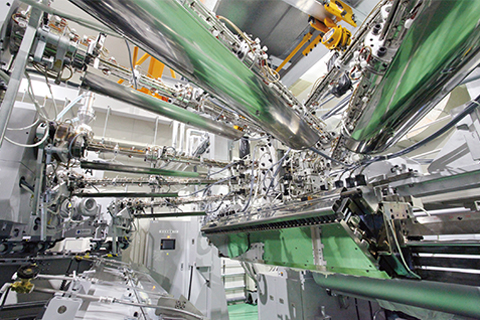 ▌ Barrier Films
These systems form barrier films with a host of other properties required for food packaging, electronic component packaging, materials for medical products, and more. They feature proprietary technologies for multi-layer forming, like a choice of combining adapter.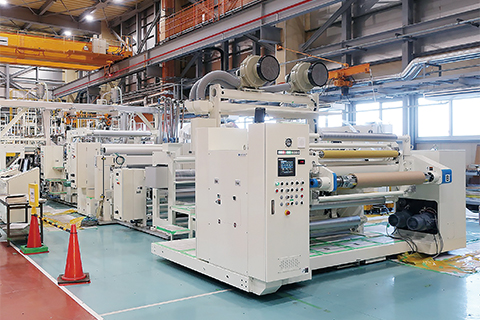 ▌ CPP Films
These systems form CPP (unstretched polypropylene) film. Cast-forming is suited for PP for temperature reasons. Films are highly transparent and have tear-resistance.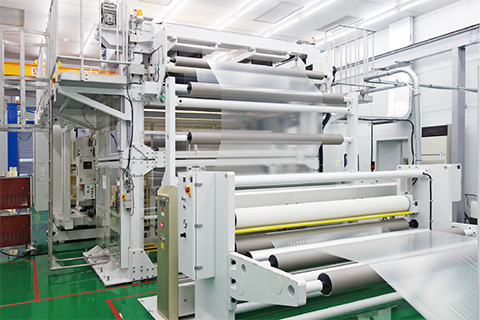 ▌ Protective Films
These systems form protective films used to safeguard surfaces of electronic components and optical parts. They feature a coating unit that evenly applies a selected adhesive.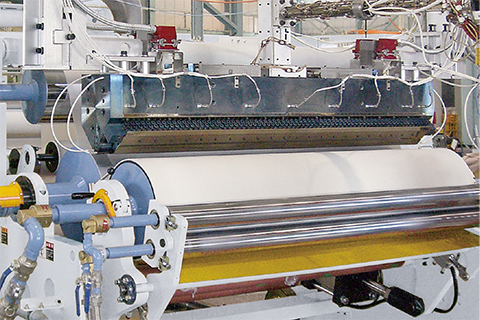 ▌ Embossed Films
These systems form embossed films for bed liners, disposable diapers, disposable gloves and other sanitary and medical supplies and special packaging films. The screws, cylinders, dies and other components are designed in consideration of wear resistance against additives.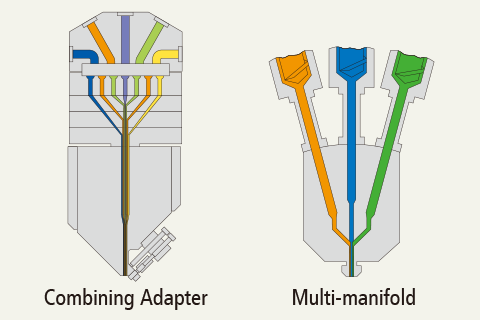 ▌ Multi-layering Technologies
The combining adapter for single-layer dies makes it possible to easily and efficiently change layering sequence and ratio. The Multi-manifold T-die ensures highly accurate thicknesses and stronger bonding between layers.