FPA Series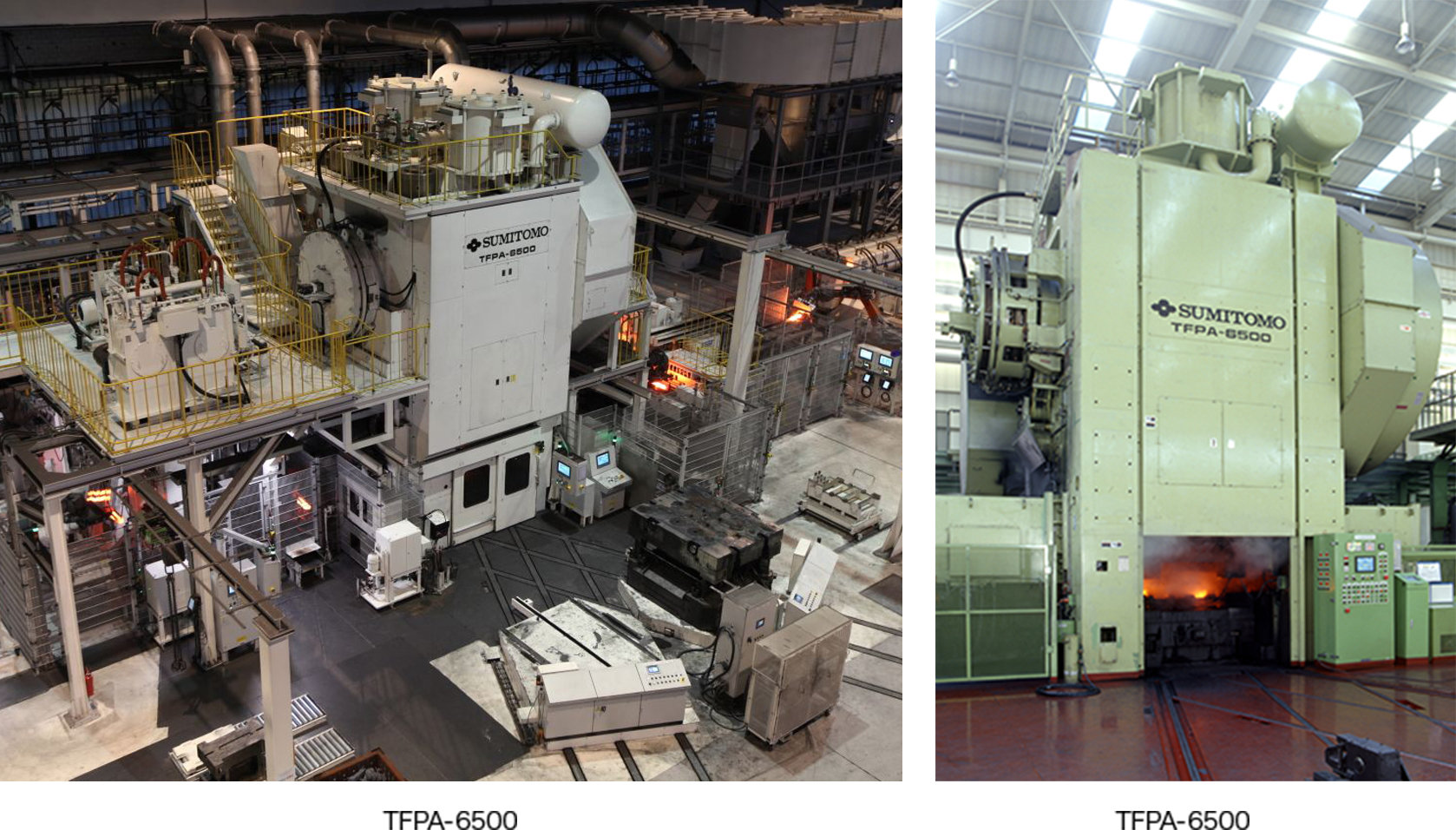 About the FPA series
This series features forging press with high rigidity and high resistance to eccentric loads. In order to sustain high eccentric loads, wide single-point type connecting-rod is used.
Advantages
Frame

Consisting of three parts: crown, bed and upright, formed in one-piece with high-strength tie-rods, the frame boasts compressive stress.

Slide
To improve forging precision, cast steel slides with extensions are used. The slide is eight-sided with a copper alloy slider on the gib end.
Drive system
Starting from the flywheel, the slide moves up and down on the connecting-rod interlocked with the eccentric drive shaft through the single-segment shaft, pinion, main gear, and clutch-rotating eccentric shaft. The small end of the connecting-rod is connected to the slide with a wrist pin.
Shut height adjustment

Shut height is adjustable with the adjustment screw by moving the wedge module installed under the slide forward and backward. The adjustment screw is rotated by the hydraulic motor and can be operated remotely from the operation panel.
At the same time, the adjustment is displayed on the touch panel.

Clutch / brake
Pneumatic friction plate type clutch bearings are installed on the main gear of the eccentric shaft to support the bearings. The water-cooled brake is installed on the other side.
Product Description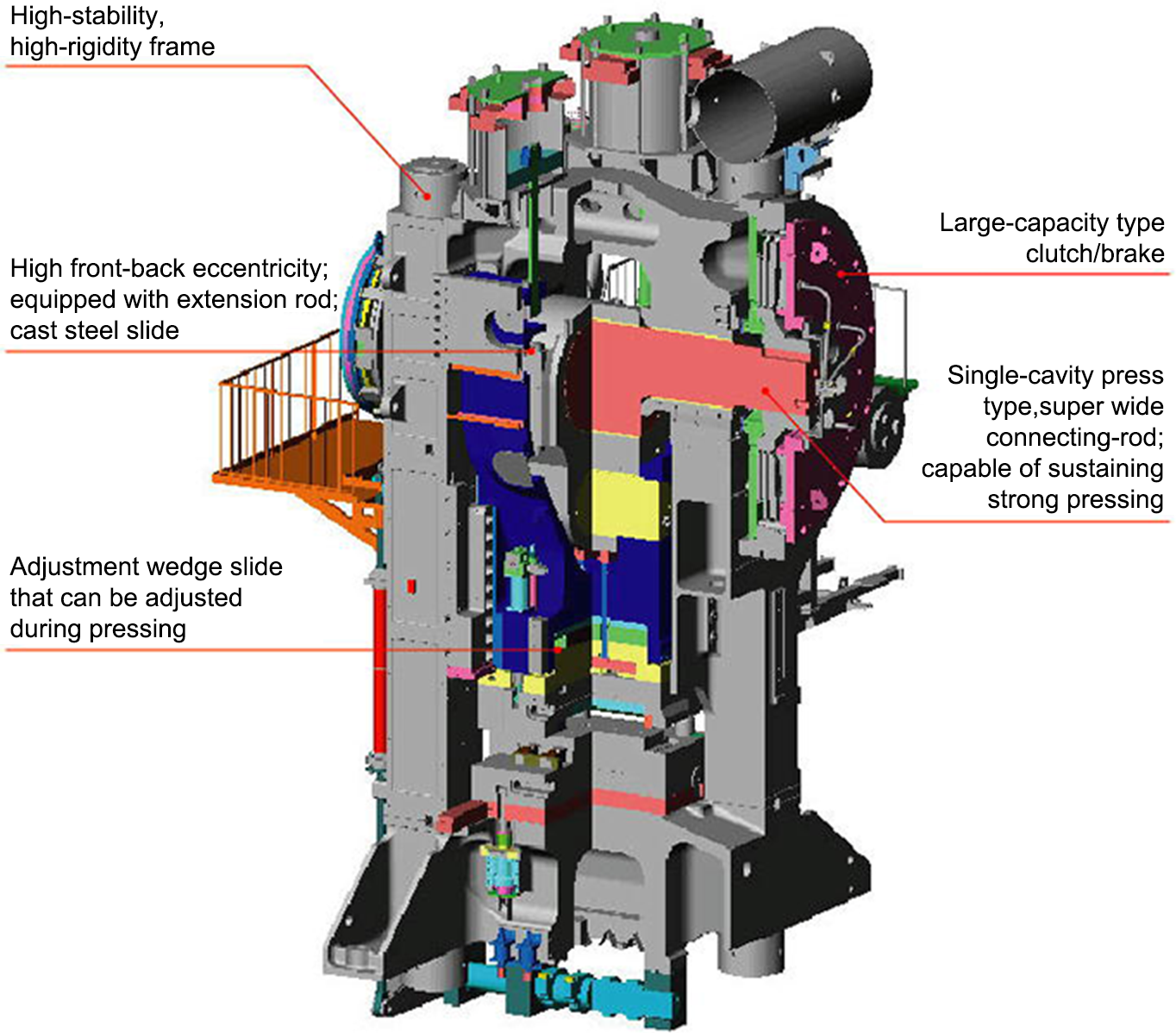 Technical Specification of Sumitomo Forging Press (PDF File)
Sumitomo Forging Press Series Introduction