FPS Series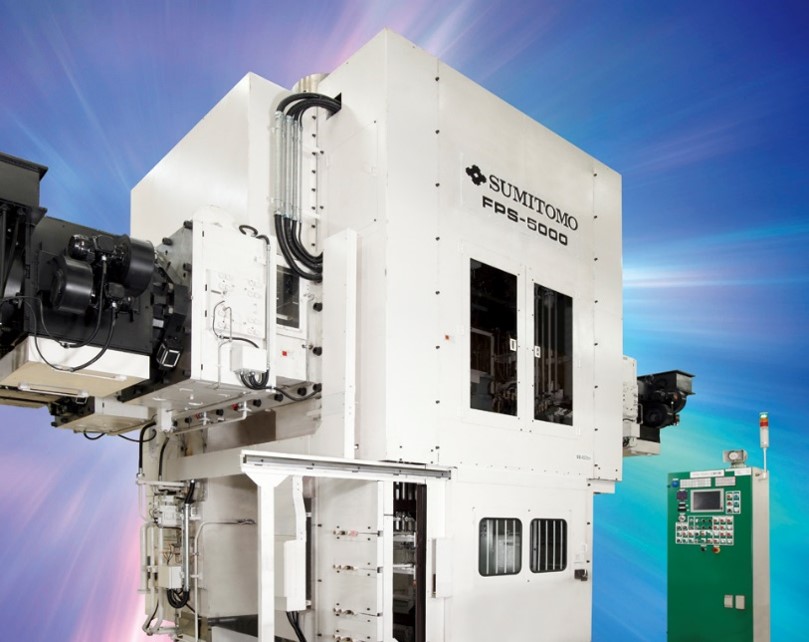 About the FPS series
With the development of hybrid vehicles and the advancement of EVs, the need for miniaturization, weight reduction, and cost reduction of forged products has increased. For materials and complex shapes that are difficult to process, product accuracy enhancement and process reduction are increasingly favored. Our goal is to develop and commercialize forging servo presses to meet these needs.
Advantages

Wide range of uses

Based on the verification of the forging servo press for development,
■ For hot forging
On the foundation of the FPR series, the drive mechanism uses the world's highest-grade of low-speed rotation / high torque servo motor to manufacture the 5000-ton hot forging servo press.
■ For cold forging

The 1200-ton cold forging servo press capable of multi-axial forming is manufactured by the pressurization of the slide and the up-down reciprocating elements.

Compact

The simple drive by servo motors greatly reduces sites that require assembly parts and components, and lowers the workload for maintenance.
Noise/vibration reduction

The AC servo motor controls start and stop, reducing noise and vibration.

In addition, by controlling the acceleration and deceleration torques of the AC servo motor, it is possible to reduce the vibration near the bottom dead center when pressing starts and stops, and when forging.
ECO (Energy-saving, resource-saving)
Energy is obtained from the capacitor bank, so no flywheel is required, and energy is only consumed during processing. Therefore, substantial energy saving can be achieved. At the same time, there is no clutch mechanism and no air is needed.

Enhancing product accuracy

Since the pressurization of the slide is mechanical (eccentric shaft type), motion is executed reliably.
Equipped with multi-axial forming system with up-down reciprocating elements capable of forging workpieces with complex shapes, it can reduce the number of processes.

For cold forging servo presses that require high accuracy, accuracy (straightness, parallelism, and straight angle) is ensured to meet level 1 of JFMA (Japan Forming Machinery Association) mechanical pressing accuracy.
Product quality management
The various data from the slide motion and pressurization of reciprocating elements can be monitored in real time and digitized (visualized) for easy management of product accuracy.
Technical Specification of Sumitomo Forging Press (PDF File)
FPS Series Leaflet