Scrap Handling Lifting Magnets
In our production range, we have circular lifting magnets, oval lifting magnets, as well as our original design magnets, a powerful series of "Super Tough Magnet" with wide range of lifting specifications and high lifting capacity.
The duty cycle of the lifting magnets is 60% E.D. as standard. In addition, we have higher duty cycle lifting magnet with 75% E.D. and higher. Over-excite (OE), and over-excite overshoot (OE-OS) options are also available to enhance handling efficiency.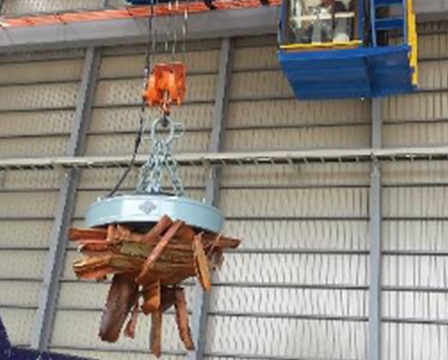 [ INDEX ]
Technical Specification of Sumitomo Lifting Magnets (PDF File)
Equipped on Overhead Cranes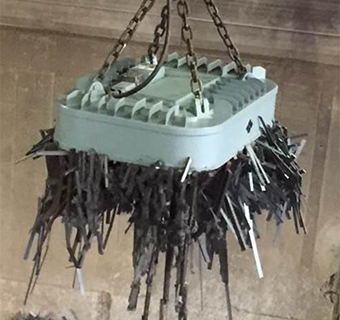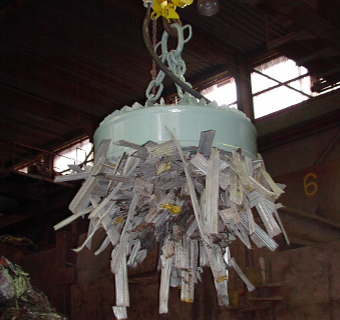 Application for Underwater
Our water proof magnet can dive into water to catch iron scraps or other iron materials.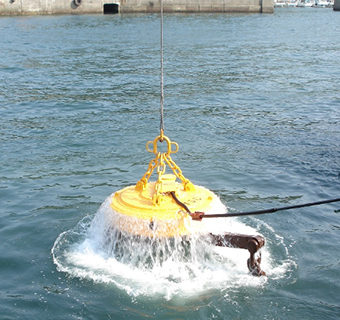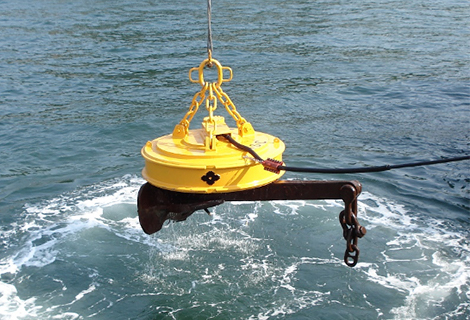 Magnets Equipped on Construction Machinery
We designed our equipment to the suitable size to fit into the allocated position of each brand of excavator. We provide the most suitable equipment for scrap handling hydraulic excavators.