Injection Molding Machine for Containers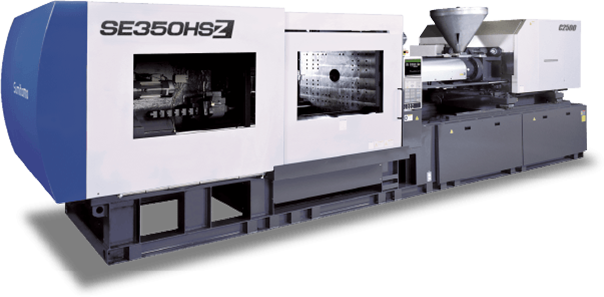 Abundant features good for packaging parts molding performance
SE-HSZ, with dramatically improved container molding performance. Significantly improved stability and power saving when compared to conventional hybrid and hydraulic models. Also, fast cycle achieved sub 3 seconds for multiple-cavity very thin-walled containers.
Important factor of dedicated packaging machines are reliability, and capability to mold thin-wall parts at fast cycle time.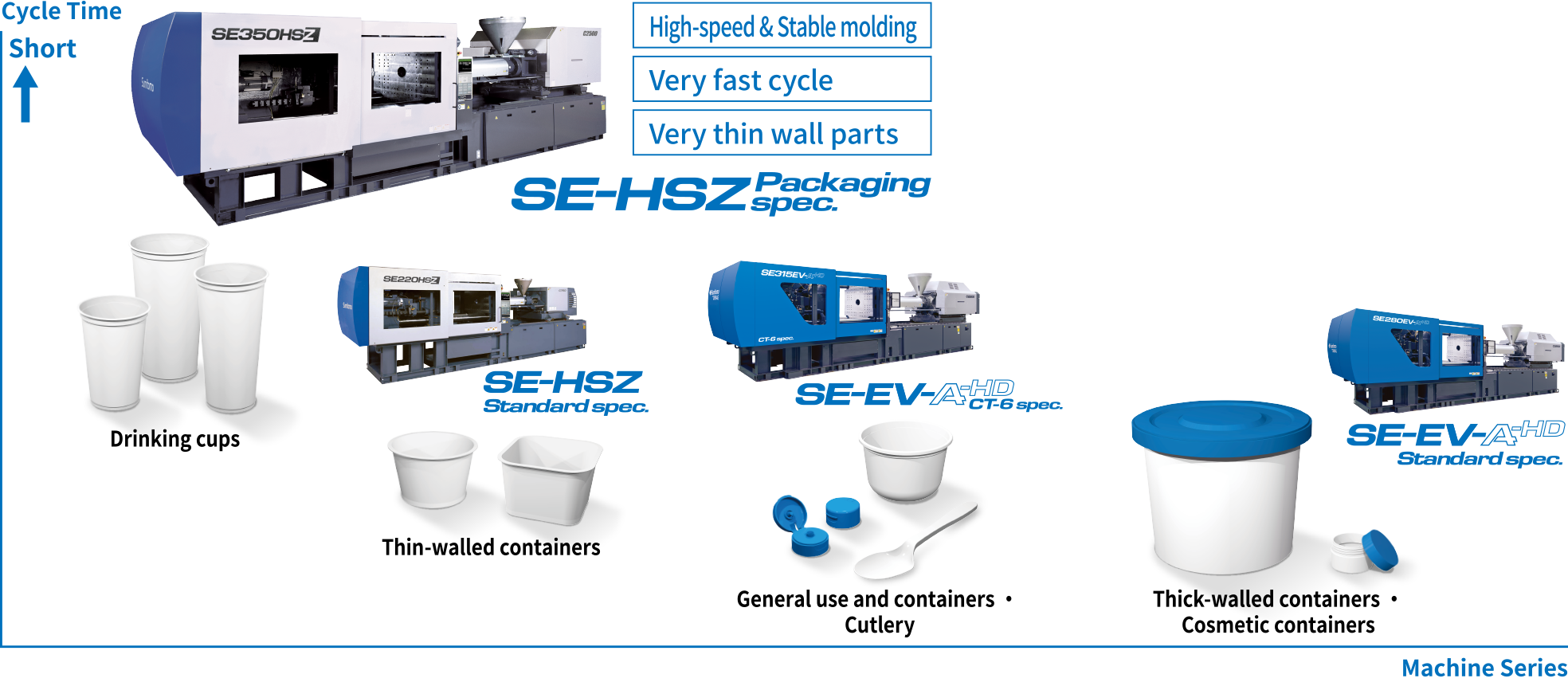 Dedicated equipment ideal for fast-cycle, thin-wall molding
Realizes remarkably high performance thanks to a high-speed, low-vibration clamp unit, a high-speed, high-response injection unit, and a screw with ample plasticizing performance.
Dedicated equipment that not only facilitates fast cycle, but also enables stable and consistent production.
Fast,smooth (high-speed) and safe,
high-performance clamp unit
Clamp unit that maintains low vibration even at fast open and close operation.
Realizes uniform and stable clamping force thanks to DCPP (double center press platen) design and mold clamp force feedback control.
The high-rigidity frame designed with Linear-guide specification significantly improves linear movement of mold.
Also, highly sensitive mold protecting mechanism helped to ensure safe and comfortable production.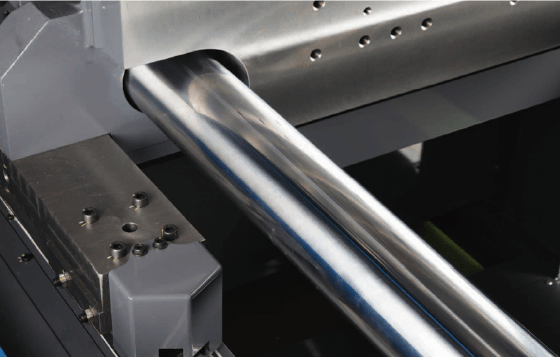 Injection unit with high-speed filling and easy to mold
A maximum injection speed of 650 mm/s , thanks to double-axis direct drive design which is essential to fast speed response.
Cavity balance and reduced pressure of filling has been drastically improved through utilization of Zero-molding.

Plasticizing unit with high plast rate and precise dosing.
High plasticizing rate and precise dosing performance,
enabled least shot-to-shot molding variation.
The dedicated SM screw with low shear, minimize resin-burnt or
gas-generation, hence, contamination (foreign materials, carbonization)
rate drastically reduced too.